7th Contact Center Technology Summit 
Of attendees were satisfied with the event
Found the Contact Center Technology Summit 19′ excellent
Contact Center Technology Summit Photos
The Contact Center Technology Summit brings together professional speakers and participants in the industry to strengthen communi- cations within the industry and drive the contact center industry's development process.
Our summit is organized to contribute to sectoral development is growing every year with the participation of leading companies in Energy, Finance, Human Resources, Telecommunication, Insurance, Software and many other sectors.
The summit where, developments in the world and in Turkey are discussed, decision makers and producers are exchanging ideas about the future of the contact center industry, exploring innovations and evaluating investment strategies.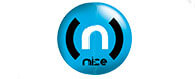 Contact us to become a sponsor and get detailed information.
bilgi@cagrimerkeziteknolojizirvesi.com
7th Contact Center Technology Summit