Martin Veselka is Vice President for emerging markets in EMEA region and is responsible for Genesys sales & business development and go to market strategy in this territory.
Prior to joining Genesys, Martin worked at Nuance
as Regional Sales Director for CEE/Russia/CIS region for more than 2 years responsible for establishing Nuance market presence, sales and channel development.
Before Genesys and Nuance Martin was working at Deloitte & Touche in Prague in management consulting department where he worked at number of positions supporting information systems strategy development projects in large enterprises in the Czech Republic and Slovakia.
He graduated at Czech Technical University in 1996 and holds a Diploma of the System Engineering.
Martin is married and has 2 kids. He likes modern technologies, and enjoys his free time with family and also playing golf, skiing and diving.
Elin Bin Hendi
Emirates Driving Institute
Elin started her career in Norway over 20 years ago in a third party Contact Center delivering services for several companies including Telia Norway (telecom/internet), and from there moved to Sense Communication (telecom/internet), as CRM Manager responsible for 3rd
party Call Centers delivering services on their behalf.
Later experience includes Standard Chartered Bank in Dubai (banking), first as Channel Development Manager, next Call Center Manager and last as Head of Direct Banking. The last 3 years Elin has been active as the Call Center Manager for Emirates Driving Institute (driving school), the largest and most successful driving institute in the Middle East, where they successfully implemented PureConnect in 2018.
Elin holds an International Diploma in Management from Cambridge University, is married with 3 children, and key passion is Contact Centers.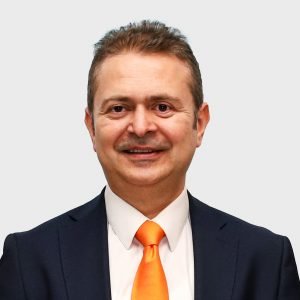 Having worked in various positions as a manager at various companies in the call center industry for 20 years, Türker Erkin is also among Turkey's first Pure Connect (Interactive Intelligence) and Pure Engage (Genesys) specialists. He acted as a project manager and consultant
at more than 100 domestic and foreign customers. He was involved in the initial setup and consulting processes of the call center at many banks and telecommunication companies.
Having worked as CEO at CCR since 2013, Erkin is experienced in new product and market development. He is married with two children.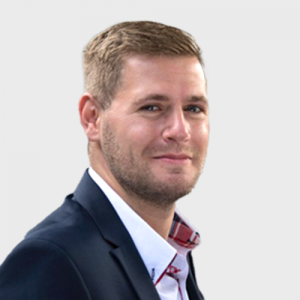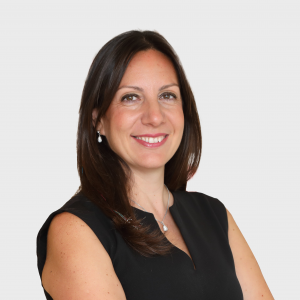 Ayli Sayınta started her career as Assistant Inspector at the Inspection Board of Akbank. She was a various team member during the establishment of the department in 2003. Ayli Sayınta took essential responsibilities in multiple topics such as budget and trading volume reporting and its
coordination. She had a comprehensive role in the "New Generation Akbank" transformation program. Besides the coaching operation team, which has 4500 branch employees in it, she was leading from counter to sales systematically and managed counter sales for 5 years. Although her existent responsibilities, she took part in many operations, such as Malta branch's operations, management of the swift system, communique controls of corporate trade credits, and formal foundation writings. Ayli Sayınta managed in the way of employee-focused and new generation perspective Akbank Akademi as Akbank Akademi Manager for 2 years.
Since Ayli Sayınta became a president of customer relations and distanced the customer management department in 2019, she continues to deliver an aspect of multidisciplinary to customer relations, that annually has more than 90 million customer themes to distanced customer management, which has more than 100 thousand customers.
Ayli Sayınta graduated from METU management in 1999 and Sabancı University Executive MBA program in 2007, and she is also a member of the Advisory Board at Sabancı University Executive MBA Program.
After completing Electronics Engineering and MBA degrees at Boğaziçi University, Berktan started working at NCR in 1998 as one of the first Genesys specialists in Turkey. After working in multiple roles in several major call projects in Turkey and abroad, he participated in the founding of the
Genesys office in Turkey. Currently Berktan is working as a Principal Solutions Consultant for the Genesys Eastern European regional team, focusing on cloud, AI and commercial solutions.
Mehmet Auf
Keynote Speaker